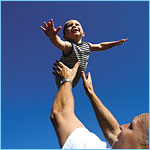 Our modern, high quality and acute hospitals are continuously investing in our facilities, the training of our staff and in quality, in support of more sophisticated diagnosis, new treatment techniques and the promotion and maintenance of good health care.

Through investment and advances in non-invasive treatments, day and outpatient surgery and a growing emphasis on preventative medicine, we are helping to shorten the amount of time people will spend in hospital.

The Group's focus on quality and continuous improvement is reflected by the introduction of the Best Practice Initiative in 1998, our commitment to Clinical Governance, and to internal and external audit. This included accreditation to such bodies as the Health Quality Service (HQS) and Clinical Pathology Accreditation.

Centre for Educational and Clinical Effectiveness.
Supporting our ethos of continually keeping pace with new surgical and medical techniques, we continually provide specialised training to ensure high quality care for our patients.

Our centre for Education and Clinical Effectiveness annually train staff from our hospitals, as well as the NHS and other private healthcare providers.